Read on to discover my favourite books! All these books have touched me or left a mark on me. I have a few more to add, but I want to reread and review them before adding them to the list.
You can read my reviews of the books by clicking on the covers :)
It Ends With Us by Colleen Hoover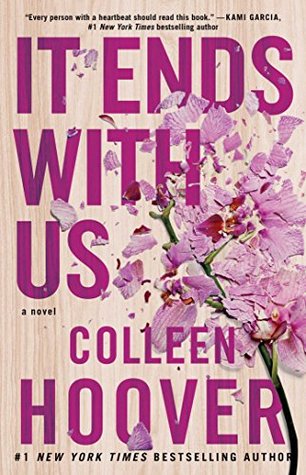 I don't think I have ever read such a powerful and thought provoking book as this. I have been a massive fan of Colleen for years and she has a talent for tugging at your heart and, sometimes, ripping it out and stomping all over it...
And then came It Ends With Us. It does all that and more. It makes you think and see the other side of the story and that things aren't always as black and white or as easy as they appear to be to an outsider looking in.
On Dublin Street Series by Samantha Young
One of my all time favourite series is the On Dublin Street.
These books are all about finding that someone who can love you and save you. Each book focuses on two members of the gang meeting their soulmate.
I just love how Samantha writes and not just On Dublin Street, but all the books in the series tell great stories of savior and love.
Seven for a Secret by Rumer Haven
I absolutely adore this book. It's set in two times and the stories of the characters involved are told in parallel. One side is set in the 20s and the other in the 2000s. The stories seamless weave together and tell a beautiful, inspiring tale.
The Bellator Saga by Cecilia London
The Bellator Saga is another one of my favourite series, it's set in a broken America and follows Caroline as she fights for what her and her husband believe in and to get America back to what it used to be.
This a sexy, heart-warming and gut-wrenching series that just gets better and better as you read on.
The Book Thief by Markus Zusak
I loved this book so much. It's set in Nazi Germany and tells the tale of a young girl who is sent to live with foster parents and what follows is a beautiful tale narrated by Death about a small girl's journey through the world of war.
The Fault in our Stars by John Green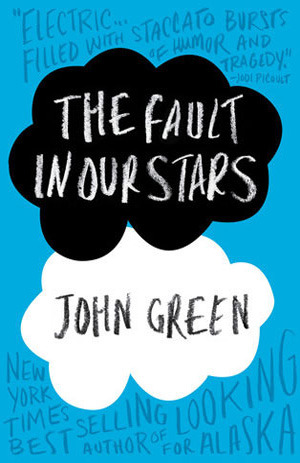 I first picked up TFioS before my blogging days and I connected with it on a very personal level as I have lost someone to the same cancer one of the characters in this book suffers from.
I love the pure rawness of this book and the way the characters find love in the darkest of times in their lives that fills them with love and hope.
I have read this book twice, once pre-blog and once after I set it up because I had to review it and let my readers now how amazing it is.
My favourite thing about this book is the imagery. It is so deeply described that everyone will create a different view of this world in their head. I think that makes it even more versatile and loveable because the world in this book is never viewed the same for two people who read it.
Words Series by Georgina Guthrie
The Words series will forever go down as my favourite series of books. This trilogy follows the relationship of Daniel and Aubrey who meet when Aubrey is a student in Daniel's TA class. What follows develops a desire from a forbidden romance to a romance full with support and love.
Plus, if you like your romantic male leads Daniel fits the bill perfectly! He is very swoony and very sweet. Daniel has a habit of quoting Shakespeare which makes hin even more swoony.
This series not only has an amazing couple it has great supporting characters.
Please note my reviews do contain some spoilers for the series.