So, today is the day! Triumph, the epic finale in The Bellator Saga is released and oh my, are you in for a treat! Read on to find out all you need to know about the book and read my review.

About the Book:
"All of your ideals, your hopes and dreams…they cease to matter if you abandon them in your darkest hour. We have to see this through to the end."
Jack McIntyre and Caroline Gerard have never shied away from a challenge. As dual commanders of the American rebel forces, they now face the greatest adversity of their lives. Every decision has permanent consequences. Relationships are tested and restored. Hard truths come to light. When the reality of their situation finally hits them, there is one thing they know for certain.
No sacrifice is too great for love.
Review:
Rating: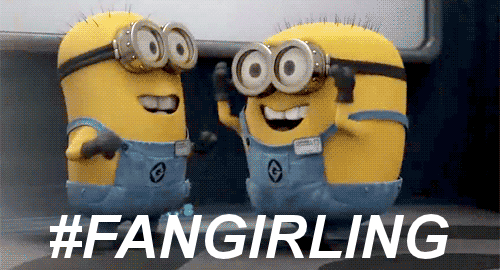 As is the case with any of Cecilia's book I review, pre-warning: I will fangirl. A. LOT.
Where do I even start?! I honestly don't even know. I have so much to say about this book, this series and these wonderful characters I have been rooting for since Cecilia first contacted me about these books three years ago. I guess I will have to start from the beginning and work my way through. I will try my hardest to keep this spoiler free but I don't know how much luck I will have so pre-warning: I may spoil some parts of the book...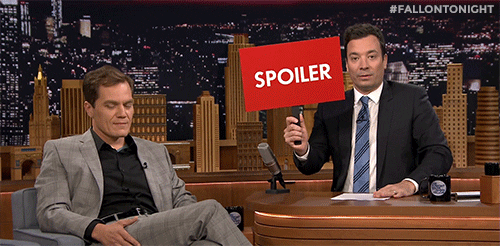 So, book five ended with a MASSIVE cliffhanger and my god was it an AMAZING one. It wasn't evil like every other one and it was something I had been hoping and hoping and hoping would be true, that Mo and Feef, Caroline and Jack's children, were in fact, alive and well in Canada!!! Cue all the squee'ing at that!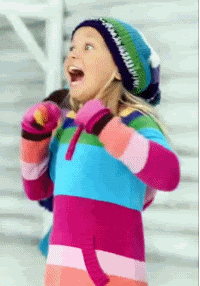 Triumph opens immediately where we left in Rhapsody with that massive bombshell and what follows is the starting point for all kinds of awesome in this book. Caroline has one of her captors in custody who reveals the massive bombshell and tries to bargain with Caroline who is planning, with Jack and the other rebel leaders, to head to the Hague to set the wheels in motion to get America back and overthrow Santos.
I loved reading the first few chapters of this book, there was so much hope for the future and lots of Jack and Caroline doing what they do best, being together. My god, one of the early chapters is one of the hottest I have ever read and it reminded me of better times in these books. Them just being them in a slightly different way given what Caroline went through at The Fed was great to read.
I fell a little more in love with Jack in this one. He is just so lovely and caring. He has a genuine heart of gold and would do anything to keep Caroline happy but he is still level-headed when it comes to the girls, not really truly believing they were alive until he had concrete evidence. Always the level headed one. I resembled this whenever he was around: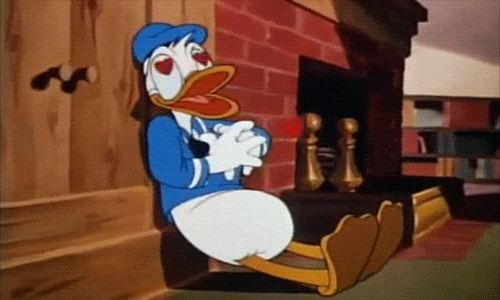 And then, then there is the whole issue of the Hague and what went down there. It ripped me apart imagining Caroline having to relive her hell but that hell was fought through with Jack and they had each other to get through it as well as Jones, Gig and Crunch who I utterly adore still. They are just all kinds of amazing and every time they were in this book I cheered them on.
And then AND FREAKING THEN, we get to Canada! OMG! Canada! Where do I even begin?! The moment I have been waiting for since the first book was upon us. A reunion. Not just with the girls but with Chrissy, Caroline's best friend. I was so, so, so happy she survived and had kept her promise to keep the girls safe. Their reunion was amazing and I loved reading it, seeing them together again felt like a reward for all the rubbish they had been through. Although, all this paled in comparison to the reunion with Mo and Feef. That was just all kinds of amazing. There were tears and there was anger but to see them all in the same room together was just all kinds of awesome and my heart went out to them all. That reunion felt so real and raw and I was glad Cecilia didn't go down the sappy route completely. She made sure there was some anger in there and I was glad for that. We needed that in there to make it seem more real.
Oh but the icing on the cake for me and Canada? Murdock. Oh Murdock getting his just desserts was right up there. Murdock was one of Caroline's more sadistic torturer's at The Fed and I could not wait for him to get his comeuppance. Oh and boy did he, it had transpired that he had been among Chrissy and Caroline's kids which made my blood boil (never mind Jack's!) and it finally caught up with him. There was a warrant for his arrest and our rebels damn well made sure he got caught. Jack, Caroline, Chrissy, Gig, Crunch and Jones were all there when it went down and I was so happy for that. They all got to see it and be there and I love Cecilia for that. She also gave us one of the best lines in the book during that scene:
"Think of the shoes"
Epic. Line. Of course, this is all leading to one thing: Santos' overthrow and the return to the America Caroline and Jack and all the rebels sorely miss. I wanted to take my time reading this part of the book but I was so scared and I had to know how it would all go down and boy it didn't disappoint! Cecilia did an amazing job of ending this series in the best way possible and I loved that they were all there at the end to see it happen. It seemed fitting that as the final act closed it should involve all the characters I have come to love.
I can't leave this review without mentioning the epilogue. I was so happy reading that and seeing what was going on and the Christmas present Jack gets from the girls was just so amazing! I loved it and I loved seeing these characters so happy after all they had been through together. I was really scared at one point in this book but it all came good in the end! I have never been happier at an ending and it really was perfection.
Cecilia really has created an amazing world with this series and an amazing set of books. You feel like you've been on an epic journey reading them and I am so glad Cecilia sent me that email all those years ago! I am also truly wowed and humbled that she mentioned me in the acknowledgements so I have to say thank you to her. Thank you for sharing these characters with not just me but all your readers, thank you for the mention in your acknowledgements and for bringing these amazing characters to life.
Buy Links:

Giveaway:
Head to Cecilia's
LIKE
page to enter her release day giveaway! Twseparatete giveaways, one for the US and one for international readers.

About the Author:


Cecilia London is the pen name of a native Illinoisan currently living in San Antonio, Texas. She's filled several roles over the course of her adult life - licensed attorney, wrangler of small children, and obsessed baseball fan, among others. An extroverted introvert with a serious social media addiction, she is the author of The Bellator Saga, an epic, genre-crossing romance series. You can catch all of her quirky updates on Facebook, Twitter, and Instagram, or at her website.