Today I am taking part in the blog tour for Murder at Mistletoe Manor. Read on the find out all you need to know about the book and its author plus read Holly's guest post which gives you a recipe for Peppermint Hot Cocoa! I can't wait to try that during the holidays!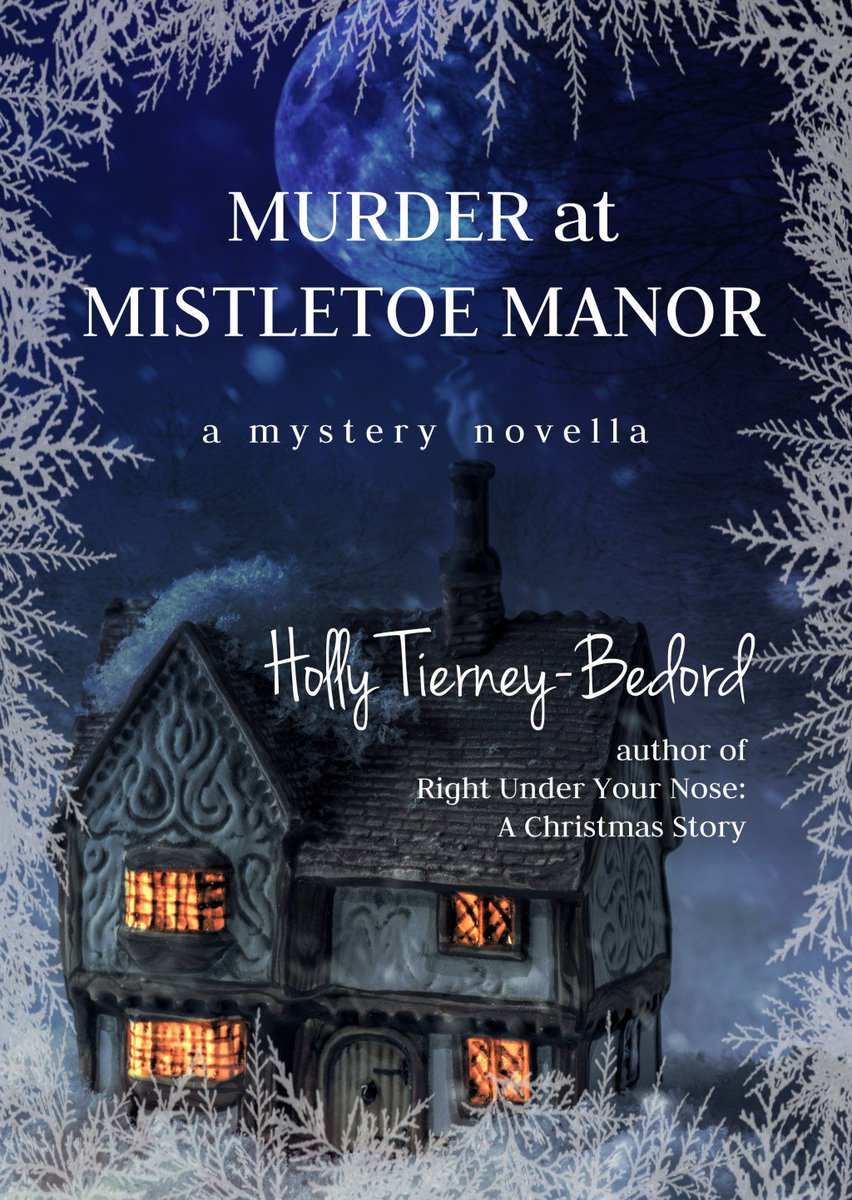 Tour Dates: November 20th – 26th, 2016
Klarinda Snow is the innkeeper of a beautiful, historic bed and breakfast in Windy Pines, Idaho. Guests come to Mistletoe Manor to escape from their troubles while enjoying the scenic mountain town.
When all seven rooms of the inn get booked on a Tuesday night in December, Klarinda is excited about having so much business, but a little confused as well. After all, her inn normally isn't exactly a destination hotspot.
The guests have barely settled in before strange things begin happening. Is this the most accident prone group of travelers ever, or is someone out for revenge?
When you curl up with Murder at Mistletoe Manor, you're going to want a hot, wintery beverage to go along with it! Here's an easy recipe for Peppermint Hot Cocoa. Tastes great without the Schnapps, too. This recipe makes enough for you and a couple of your friends.
5 cups of milk of your choice (substitute half and half for up to fifty percent of the milk, for richer hot cocoa)
5 ounces semi-sweet chocolate chips
5 ounces bittersweet chocolate chips
Sugar to taste (estimate: 2-3 teaspoons)
2 teaspoons pure vanilla extract
Whipped cream to top off mugs
Heat the milk (or milk and half and half) in a saucepan on medium heat until it's hot but not boiling. Remove the pan from the burner. Add chocolate chips, stirring them gently until themy melt. Then stir in sugar and vanilla extract, mixing well. Reheat if necessary until hot but not boiling. Pour hot cocoa into mugs, leaving room to add 1-2 teaspoons of Peppermint Schnapps per mug. Stir well. Top off with whipped cream and a peppermint stick.
Holly Tierney-Bedord is the author of over a dozen books. She lives in Madison, Wisconsin with her husband Bill and their dog Tyler.
Visit all the Tour Stops: