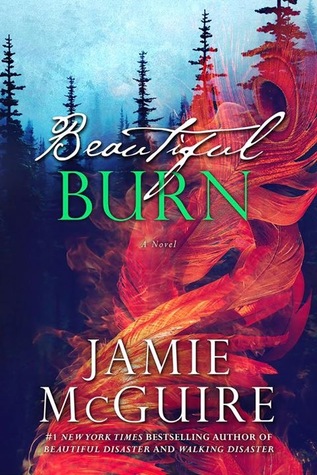 Rating:
Pages: 304
Summary:
Fresh out of college, Ellison Edson has fallen through the cracks of rock bottom. While staying in her family's vacation home in Colorado, her behavior has finally gained the attention of her parents—but not in the way she hoped. Cut off from the millions she's always taken for granted, and left alone to fend for herself, Ellie spirals further out of control, making a mistake she can't take back.
Like his twin brother Taylor, Tyler Maddox is a member of the Alpine Hotshots, fighting wildland fires on the frontline. As arrogant as he is charming, Tyler's nomadic lifestyle makes it easy to contain his relationships to one night. When he meets Ellie at a local party during off-season, her extreme personality and dismissive attitude fascinates him at first, but as his feelings deepen, Tyler realizes that the crippling inner demons of the woman he loves might be the strongest enemy any Maddox has ever faced.
And I fall in love with another Maddox brother...
Oh these Maddox brothers, they sure do make you swoon and I am 100% sure that they know what they're doing. Especially when Tyler comes out with this:
"You're the most beautiful thing I've seen in the morning sun"
And cue
swoon
....
Anywho I digress... this book is about the final Maddox brother, Tyler, a hotshot firefighter. Whilst he's away fighting fires he meets Ellison, a young woman who is on a mission to change her life after being cut off by her wealthy parents when her behaviour goes a step too far.
Ellie (as she's known in the book most of the time) knows she needs to change but is aware it won't be easy and she really struggles. Ellie could be easy to hate and usually, I don't enjoy reading characters like her but she really redeems herself and yes, she does some stupid stuff to the people she loves but she is always aware that she needs to change and that saves her for me.
And then there's Tyler... Tyler is a Maddox through and through, the first time we meet him he's fighting, (there's a surprise. Not). But, just like his brothers, he has a soft spot for the people he cares for and loves about and there's an instant attraction between the two of them.
I think Tyler is now my second favourite brother after Travis (I mean, who can really replace
him
?!), you can tell from day one that he wants to do all he can to help Ellie and when her new hobby lands her with Tyler and the hotshot crew, taking photos, they grow closer and he does everything he can to make sure she stays safe and it's not just him. It's all the hotshot crew, they love Ellie like a sister and I loved reading the scenes she had with the hotshot crew. Especially over her grilled cheese.
At one point, Tyler takes Ellie home for Thanksgiving and we see all the boys again and I loved that. Seeing them all winding each other up and ultimately loving each other in their own way. This book also feeds into the other books (it shows Travis and Abby's wedding in St Thomas which Ellie goes to). I think the wedding was the one point where Ellie took things a little too far for me but she redeemed herself in the end.
Of course, things don't run smooth and my heart broke when Ellie's world started to crumble, I was rooting for her so much that I just wanted to save her from herself. At one point she does the worst thing she can and runs away from her problems but they came back to haunt her and she finally gets what she needs, help and from the one person she never thought she would turn to.
I really loved this book and getting to see the final Maddox brother fall in love. I'm so sad this series is over but I can't wait to see what Jamie writes next.