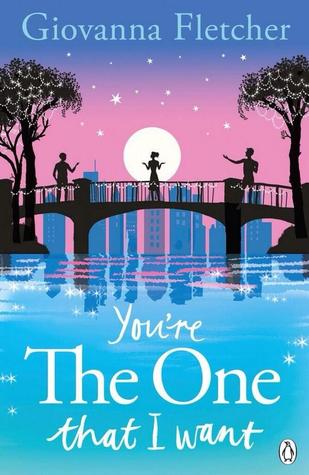 Rating:
Pages: 372
Summary:
Maddy, dressed in white, stands at the back of the church. At the end of the aisle is Rob - the man she's about to marry. Next to Rob is Ben - best man and the best friend any two people ever had.
Because if it wasn't Rob waiting for her at the altar, there's a strong chance it would be Ben. Loyal and sensitive Ben has always kept his feelings to himself, but if he turned round and told Maddy she was making a mistake, would she listen? And would he be right?
Best friends since childhood, Maddy, Ben and Rob thought their bond was unbreakable. But love changes everything. Maddy has a choice to make but will she choose wisely? Her heart, and the hearts of the two best men she knows, depend on it...
This is the first book of Giovanna's I have read, I've followed her on Twitter for a while and this book plus her debut, Billy and Me, have been sat waiting for me to read for a while too. I read the blurbs and thought I would go with this one first.
The book switches between two POV's, Ben and Maddy's. They are best friends, part of what they call a tripod. Ben, Maddy and Robert have been inseparable since they were nine and for Maddy and Robert that bloomed into love but it isn't just Robert that is in love with Maddy, Ben is too and has been since the day Maddy walked into his life.
We go on a journey through their lives and how they met at the age of nine all the way through to their mid-twenties. I loved the way the book was written, the chapters read almost like diary entries which was a great way to read and find out how this friendship began and the origins of the love triangle started.
Ben has loved Maddy since the day he met her, but she loves Robert who she is about to marry. As you journey through the book you learn a lot about how much history there is, especially surrounding their university days when Robert messed up in a huge way and Maddy finally found out that Ben loves her as more than a friend. From that day on she has had a colossal weight on her shoulders to see if she's with the right one.
I think I enjoyed that section of the book more than the first section. However, since I'm the same age as the guys in the book and grew up in the sameish time frame the first section when they were growing up was great for me to reminisce reading! Some songs I hadn't even thought about in years popped up and some of the things they did at school were exactly the same.
I also loved getting to read parts of Robert's speech through the book because that gave us a glimpse of some of his feelings too even though he wasn't narrating any of the story. The three of them need to have a say here and that gave him his look in.
I guess what stopped me giving this book a higher rating was the characters. I didn't connect to them and I wasn't really cheering for one person over the other. The story just seemed to plod along to what I saw as its inevitable conclusion.
This hasn't put me off reading Giovanna's other books though. It just didn't grab me like I expected it to was all.