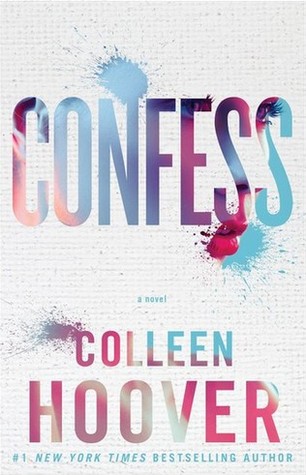 Rating:
Publisher: Atria Books
Pages: 320
Summary:
From #1 New York Times bestselling author Colleen Hoover, a new novel about risking everything for love–and finding your heart somewhere between the truth and lies.
Auburn Reed has her entire life mapped out. Her goals are in sight and there's no room for mistakes. But when she walks into a Dallas art studio in search of a job, she doesn't expect to find a deep attraction to the enigmatic artist who works there, Owen Gentry.
For once, Auburn takes a risk and puts her heart in control, only to discover Owen is keeping major secrets from coming out. The magnitude of his past threatens to destroy everything important to Auburn, and the only way to get her life back on track is to cut Owen out of it.
The last thing Owen wants is to lose Auburn, but he can't seem to convince her that truth is sometimes as subjective as art. All he would have to do to save their relationship is confess. But in this case, the confession could be much more destructive than the actual sin...
Please don't attack me with pitchforks...
Let me start this review by saying this: I absolutely love CoHo and her books.
But Confess? Confess just didn't do it for me. I've read a few of her novels and every one of them has sucked me in, left me an emotional mess and taken me on a rollercoaster ride. I loved Ugly Love, I loved Maybe Someday, I loved Hopeless and I loved Losing Hope.
When I first started the book, I loved it and wanted to see where it would go and how Owen and Auburn would land up being together and you're kept guessing until the end! Of course, there's your usual douche in the form of Trey who I absolutely hated along with Lydia. I wanted to kick them into the depths of hell!
And the twist! No way I saw that coming and I loved seeing Owen's reaction to what Aubrey has been keeping from him and how he didn't seem affected by it.
For me, I just couldn't connect to the characters in this book on a level I normally do and it all seemed a bit flat to me and the story a bit too rushed in places, particularly the end.
I didn't hate this book, there were parts of it I really loved. I loved the art and the confessions and seeing Auburn and Owen deal with their issues, but I just didn't connect with some of it and that happened more often than not.
I guess, the emotion just wasn't there for me with this one but I still love CoHo and I will keep on reading her books.