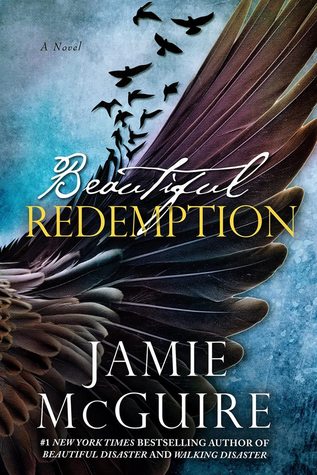 Rating:
Pages: 260
Summary:
If A Maddox boy falls in love, he loves forever. But what if he didn't love you, first?
No-nonsense Liis Lindy is an agent of the FBI. Deciding she is married only to her job, she breaks off her engagement and transfers from Chicago to the field office in San Diego. She loves her desk. She is committed to her laptop. She dreams of promotions and shaking hands with the director after cracking an impossible case.
Special Agent in Charge Thomas Maddox is arrogant, unforgiving, and ruthless. He is tasked with putting away some of the world's toughest criminals, and he is one of the best the Bureau has to offer. Though, as many lives as he's saved, there is one that is beyond his reach. Younger brother Travis is faced with prison time for his involvement in a basement fire that killed dozens of college students, and the media want a conviction. Travis's only savior is his unusual tie to the mob. In a deal that will spare his brother, Thomas has agreed to recruit Travis into the FBI.
Liis is stubborn, defiant, and yet somehow softens Thomas's rough edges, making her the perfect agent to accompany him to the ceremony. Posing as a couple, they must travel to Travis & Abby's beach vow renewal and give him the news, but when the pretending ends, she finds herself wondering if they were pretending at all.
In the second installment of the Maddox Brothers books, experience firsthand the mysterious world of the elusive Thomas Maddox, and how good love can be when you're not the first, but the last.
When the book opens, Liis Lindy is moving to San Diego to get away from an ex and start over. On the first night there she has a one night stand with a gorgeous guy she meets at the bar across from her condo. That scene is HAWT! So, so hawt... But it is Jamie McGuire and so you know the sex scenes are going to be awesome...
Not long after Liis starts her new job with the FBI and as soon as she meets her new boss the world stops spinning. Her one night stand was Thomas Maddox. Thomas instantly puts on a front of hatred towards Liis and she doesn't take it constantly pushing back and getting under his skin. It works and they slowly start to get closer, however, Thomas can't let go of his past and he frustrated me so much! You could see how much he wanted Liis and he just couldn't get past his former love who is dating one of his brothers.
Liis was brought to the team for a reason and I loved that covert angle to the book. Those of you who have read previous books know that Travis was involved in a fire that led to the death of over 200 students. Thomas knows that the alibi he has is a lie and so do the FBI so Thomas has to try get Travis to sign up to be part of the FBI and bring down a mob in Vegas who has connections to his wife. She's also brought in because she can speak Japenese and Thomas has fears that one of his agents is dirty and wants Liis to find intel to prove him right (although she doesn't know that at the start).
As part of the mission to get Travis to sign up to the FBI, Liis and Thomas have to go undercover at Travis' second wedding to Abby in St Thomas, posing as a couple. I loved seeing them like that and it just showed how perfect they are for one another.
While they were there we got to meet all the brothers again and I adored that! Seeing them all together made me smile and I loved seeing the difference in Thomas when he was around his siblings.
Thomas and Liis really connect during the trip but it all goes wrong and they go back to square one. When they return home and are waiting for Travis' answer they are back to how they were at the beginning of the book and I hated it! But the case involving the double agent goes awry and brings them together in the worst possible way but it makes them both see what they've known all along. That they love and want each other.
This is the second book in the Maddox Brothers series and I was so, so excited for it! So far I have had a crush on all the Maddox brothers I've met. Especially Travis. But my strike ended with Thomas, I liked him and loved reading his character but there was something about him that stopped me loving him like I had the other two brothers whose stories we've read so far!
I guess, just like him, my heart belongs to another, Travis! But anyhow, I digress...
Don't get me wrong, I did enjoy this book, I just didn't get into it in the way I did the other book or the original two books that started the universe and that stopped it being a 5 star for me. I found myself able to leave the book and not carry on for a while whereas before I couldn't but them down. I will continue to read these books because I want to see the other brothers follow the Maddox way of love:
Fall in love and love forever...